Taking on-site facilities and welfare of workers seriously
12th March 2018
As part of its commitment to staff welfare and a professional, responsible approach to on-site works, AS UK has invested in a state-of-the-art Welfare & Decontamination Unit. This unique unit combines a self-contained decontamination facility, a canteen area, dual fuel twin shower and toilet facilities for operatives, into a single road-towable unit. It is ideal for confined locations and is particularly useful where space is of the essence. conforms to HSG 247,VOSA requirements and other required legislation.

Director Dave Coleman commented: "Not only are we committed to looking after our workers but we take a proactive apporach in our cooperation with other parties - clients, contractors, site management, etc. Welfare provision on projects has always required a lot of coordination at the planning stage. We have an excellent facility to cover all aspects of welfare and this means all other parties have full confidence in us because they can see that the welfare issue is taken care of. This new unit we have has everything: toilets, washing, shower facilities, a rest area for preparing hot drinks and eating food, access to drinking water, changing rooms with lockers for our workers to safely change clothing."

He continued: "Right from the beginning, we are providing an immediate solution to the problem of ensuring that there are adequate facilities for all workers under our control - essentially removing a big headache. The transitional, short-term nature of asbestos work has always been a challenge in terms of welfare provision. Furthermore, when we are on-site our workers will usually be working long hours, so the importance of decent welfare facilities cannot be over-emphasised. It's no good having the attitude that workers can use 'nearby cafes' or public conveniences - we know in reality that is never the case and it is completely unworkable and totally against health and safety. Furthermore, if you want workers to do a good job and be efficient on-site then you've got to give them good facilities."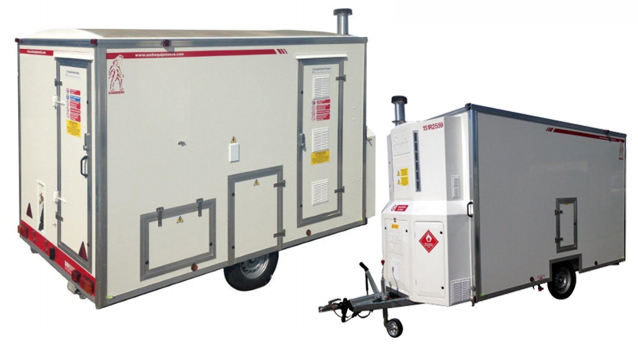 ---