Case Study: The Stonehouse Project
Large scale asbestos removal project via Wirral Borough Council
Client: Wirral Borough Council
Asbestos Services UK Ltd is proud to have been selected as a contractor to play a significant role in ensuring that this 15 acre site and its grade II listed buildings are given a sustainable new lease of life.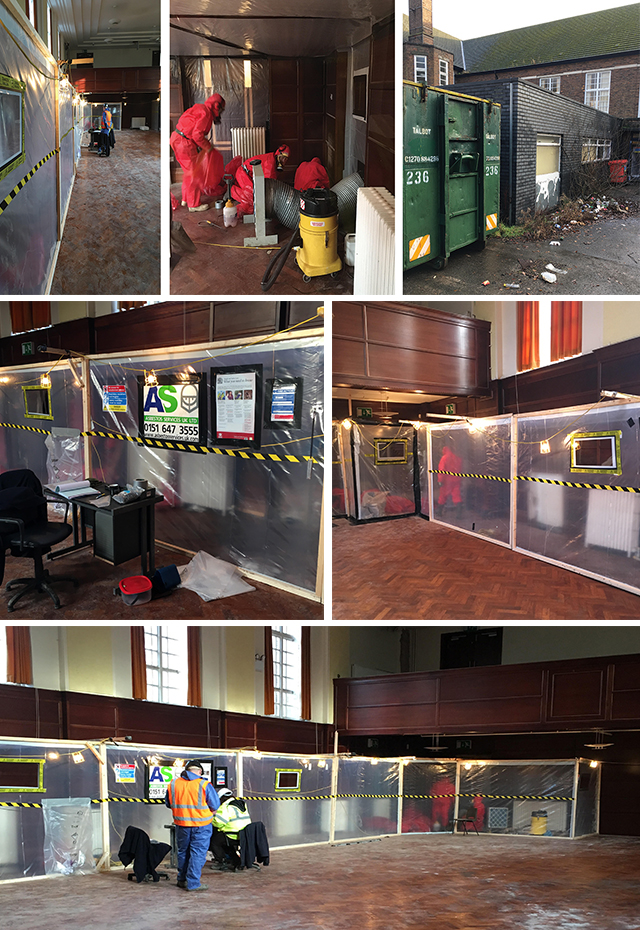 Rock Ferry opened in the 1920s and was a boy's grammar school originally until it became a boys comprehensive school, girls started to join in 1980. The school was formally merged with Park High School in January 2011 to create University Academy Birkenhead (now Birkenhead Park School). On 13 April 2011 over 100 pupils aging 12-16 from RFHS began to protest over teachers redundancies and the merger with Park High School in central Birkenhead, it ended with police having to step in but there were no serious incidents apart from a few arguments, (AS operatives noticed some choice words scrawled in various places around the school).
In September 2015 the council agreed to modify its plans for the site, with the Grade II listed Ravenswood building being retained and refurbished by the council and the school playing fields being retained for community use. The rest of the school site was earmarked for demolition. You tube videos have been reported to deem the school haunted!!!.
AS project was split into numerous phases, with removal of non-licenced materials pretty much stating on receipt of official orders from Wirral Council, commencing in October 2016 running continuously until completion, safely removing vinyl floor tiles throughout all floors of all buildings, and other non licenced materials.
The more, dangerous licenced work commenced in November 2016 and ran for a full 5 months (over the festive period), Head Supervisor was instrumental on this contract, enabling completion in March 2017, designing various working enclosures in a network of underground ducts, boiler, plant, room areas together with breaking out of marble flooring throughout ground floor areas to remove unidentified asbestos, picked up by AS team and gladly welcomed by Wirral council prior to re-development and ground works for new housing, and land contamination experts.
Due to the large scale nature of this project AS were visited by HSE (Health and Safety Executive) as part of our licensing regulations, and audit visited deemed satisfactory by high level officials.
On completion in 2017 AS were proud to be a part of this historic site, ensuring that the future residence will be in a safe and stable environment.
Dave Coleman, Managing Director of Asbestos Services UK commented: "We were appointed as preferred contractor on this job due to our stringent internal procedures, and speedy approach to completion…….I would like to thank all the team who implemented and succeeded in their satisfaction of a clean zone to hand back to client, in particular the Head supervisor who stood out by far."

Contact us now for friendly help & advice.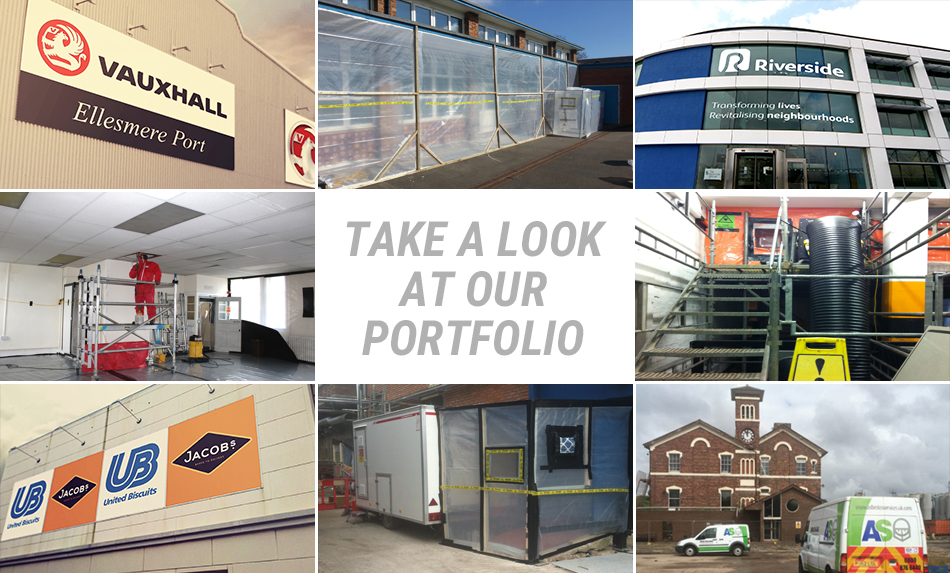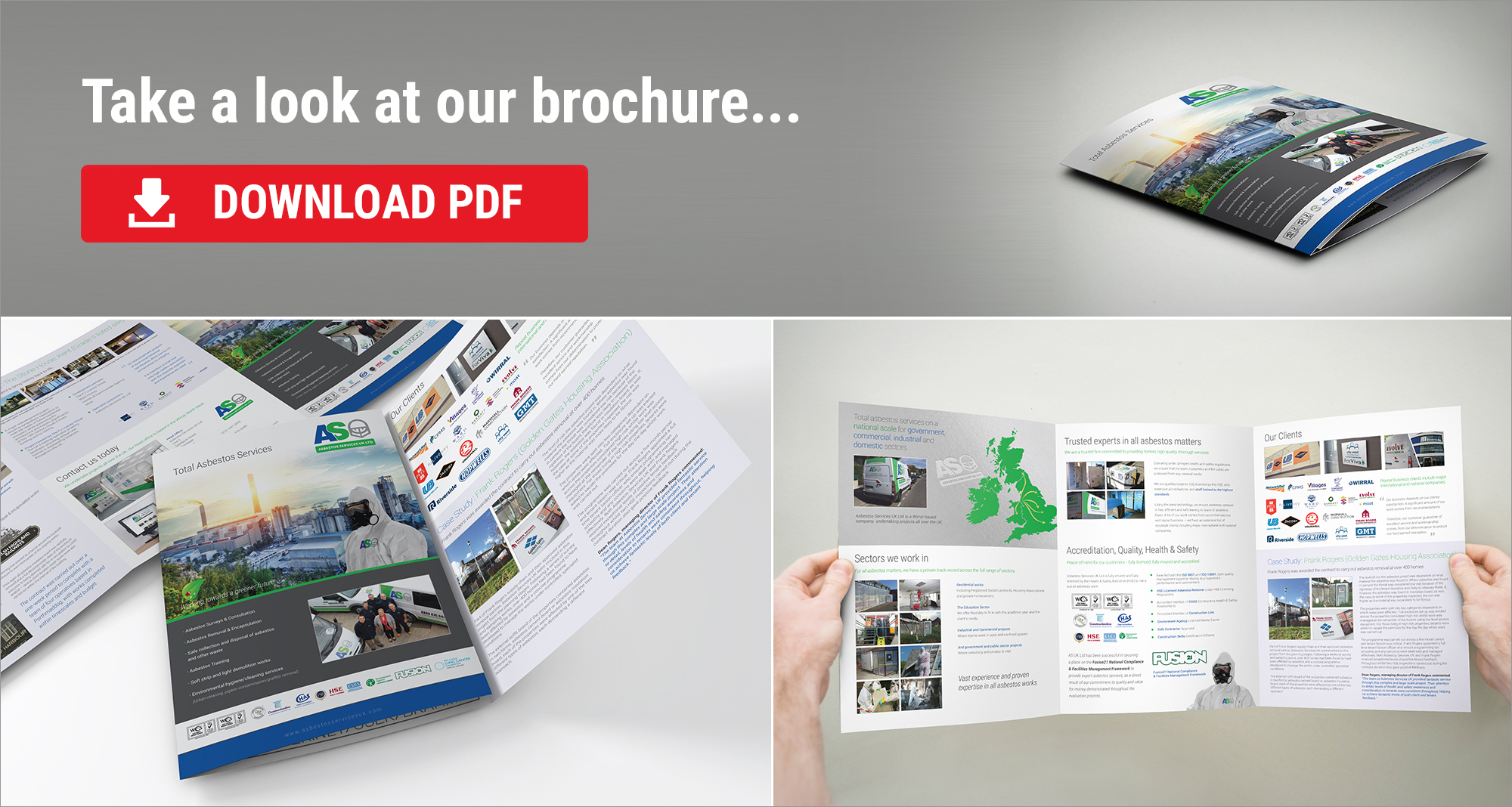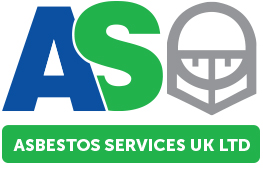 ---
Want to discuss ideas/needs?
We always offer friendly, helpful, expert advice.
Contact us